Regular price
$305.00 USD
Regular price
Sale price
$305.00 USD
Unit price
per
Sale
Sold out
The Soundtoys Effect Rack turns our tried-and-true collection of powerful effects into a creative multi-effects system.
It's a single, self-contained plug-in that comes preloaded with 14 Soundtoys effects* including creative delays like EchoBoy and PrimalTap, essential saturation effects like Decapitator and Radiator and rhythmic modulation and filtering effects like Tremolator and FilterFreak. 
*Effect Rack includes Crystallizer, Decapitator, Devil-Loc Deluxe, EchoBoy, EchoBoy Jr., FilterFreak, FilterFreak 2, MicroShift, PanMan, PhaseMistress, PrimalTap, Radiator, Sie-Q, and Tremolator.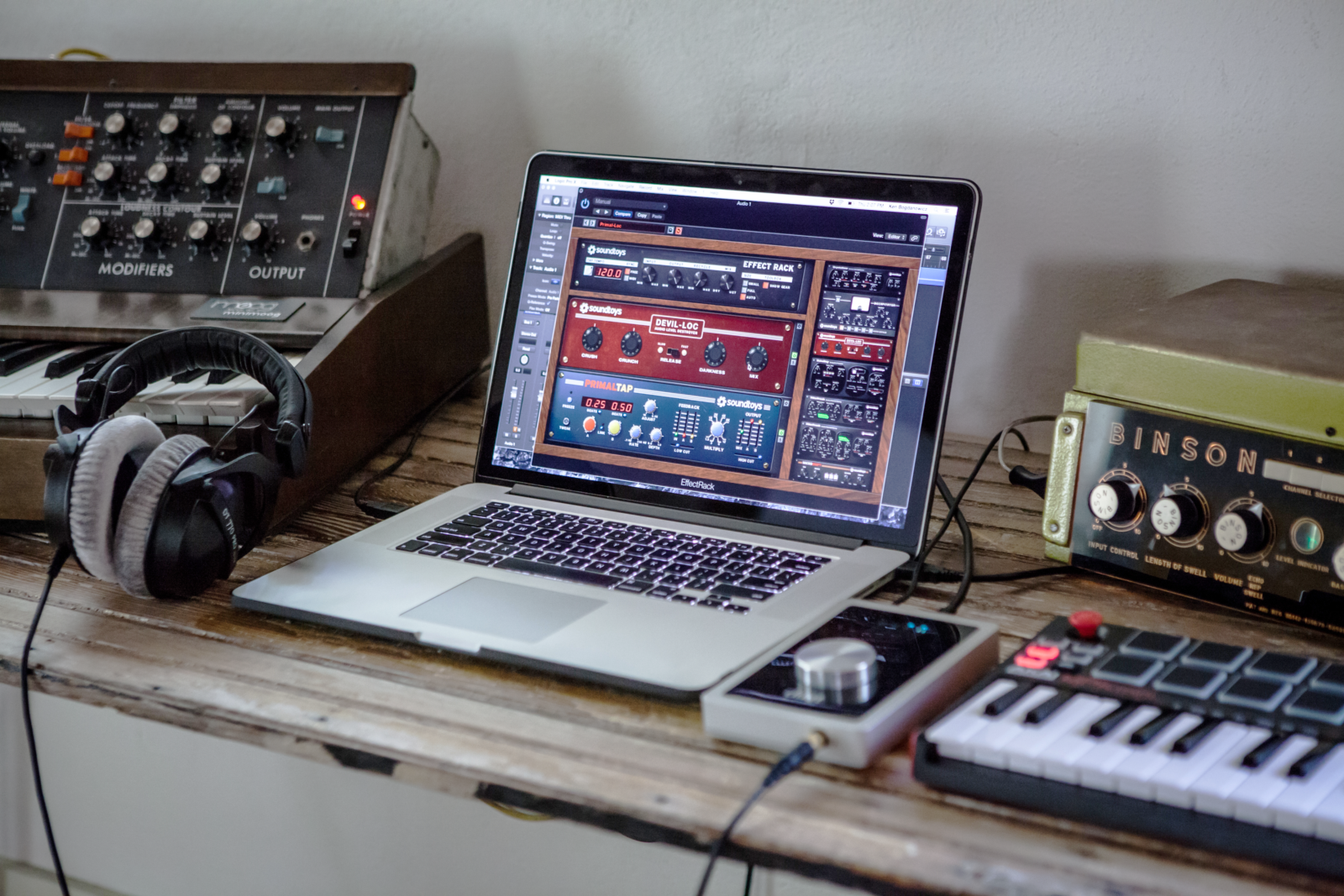 Drag. Drop. Experiment.
Effect Rack makes it easy to experiment with different combinations of effects and discover unique sounds. Because Effect Rack is a self-contained plug-in, you can also easily save a custom effect chain and add it as an insert or send effect in any supported DAW on Mac or PC.
ideas.
Dive into Effect Rack's conveniently categorized presets to find the perfect combination of Soundtoys effects for your track. Choose from effect chains tailored to instruments like guitar, vocals and drums. Or explore the Sound Design, Spaces and Modulation categories to try out some left-field sonic ideas that will take you in a completely new direction. 

Global controls let you treat your custom rack as a single powerful effect.
Lock rhythmic effects to a single tempo, or let them run free. Fine tune the input and output levels, and use the global mix control to blend your effect with the dry signal. Then experiment with the powerful global Recycle control. By mixing the output of the rack back into the input, you can build your own modulated reverbs, over-the-top delays and other unique ambience effects.
What's the difference between Effect Rack and the Soundtoys 5 Bundle?
Effect Rack was originally only included in the Soundtoys 5 bundle but we've now made it available on its own. Effect Rack is a single multi-effects plug-in that gives you access to many of our most powerful effects like EchoBoy and Decapitator. The Soundtoys 5 bundle includes Effect Rack, but also has an even wider selection of effects, all of which can be used as individual plug-ins.
Highlights
Includes 14 premium effects in one plug-in
Stack effects to create custom effect chains
Use global controls to treat your chain as a single effect
Blend in subtle parallel effects with the Mix control
Create unique ambience effects with the Recycle control
Save and recall effect chains easily in different DAWs
View full details