Regular price
$102.00 USD
Regular price
Sale price
$102.00 USD
Unit price
per
Sale
Sold out
Whether you're looking for a studio delay that's full of 80s character, or a performance tool that responds to knob tweaking with mind-bending sounds, PrimalTap is a must!
PrimalTap is an emulation and re-imagining of the unique sound and features of the Prime Time delay, a classic digital delay with some powerful performance and sound design capabilities. Like the original hardware, PrimalTap is a hybrid of digital and analog sound—it packs a surprising amount of grit, vibe, and character for a digital delay. In true Soundtoys fashion, we've also evolved and enhanced some of the unique features of the original hardware to give you even more control and creative possibilities.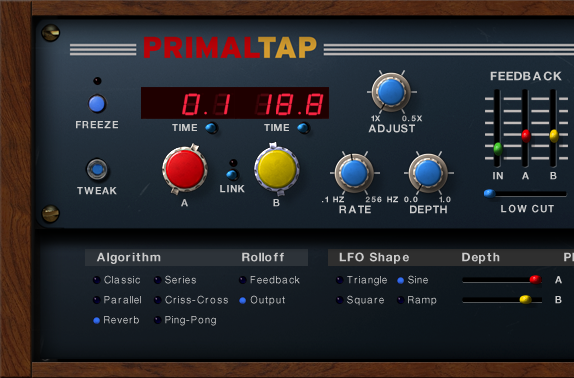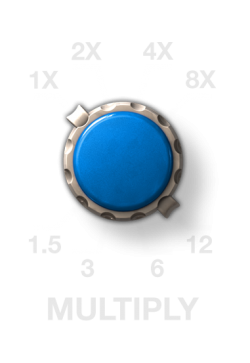 Multiply
In PrimalTap, the Multiply control doubles the delay time and halves the sample rate with each turn of the rotary switch. This is an emulation of the old Prime Time units—back in the early 80s the memory needed for the delay circuit was really expensive, so the designers cleverly let you choose longer delay times at the expense of audio quality.
But this limitation turned out to be one of the effect's greatest creative features. You can dial in gritty lo-fi echoes or, If you're looking for something more unconventional, try turning or automating the knob while audio is playing and you'll create some really unusual pitch jumps. Combine that with PrimalTap's VCO modulation, and you've got some really wild sounds on your hands.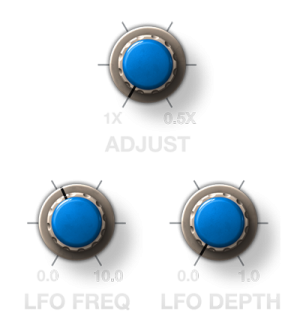 Modulate
Like the original hardware, PrimalTap includes a VCO (voltage controlled oscillator) section that lets you add variation and motion to your echoes. Use it to create lush chorused effects, tape-like flanging, and echoes that drift gently in pitch. It's perfect for dialing up those great shimmering guitar sounds of the 80s, or for creating more wild and unstable modulations. Unlike the original, PrimalTap's Rate control lets you take the VCO up into the audio frequency range, so you can even create robotic ring modulation effects.
For more hands-on tweakability, grab the Adjust knob which lets you manually sweep the VCO section for smooth, glitch free warping of the delayed signal. Try tweaking the Rate and Adjust controls and you'll find yourself creating warbling sci-fi sounds in no time. And, of course, you can record or draw automation in your favorite DAW to capture and fine tune all of these weird modulation effects. PrimalTap really comes alive when you automate it!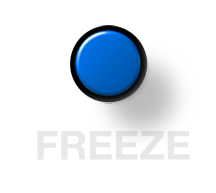 Freeze
Ready to move into even weirder territory? Tap the Freeze button to grab a slice of incoming audio. At its most basic, the Freeze feature lets you loop audio, either synced to tempo or at a length you choose. But the real madness begins when you start to adjust the Time, Freeze and VCO settings—you can quickly warp and modulate a sliver of audio into weird and beautiful soundscapes.
Twist the time knobs to create zippering sweeps. Tweak the VCO controls for ray gun barrages. And dive bomb to a lower octave with the Multiply knob. Freeze is capable of producing some truly otherworldly sounds when you start experimenting with PrimalTap's other controls.
History
The original Prime Time unit, initially released in 1978, was a favorite of some highly creative sonic pioneers like Daniel Lanois (who's still rocking his Prime Time today), Brian Eno, David Byrne, Pat Metheny, and Peter Gabriel. Some creative users even started using it as an instrument, tweaking knobs and pressing buttons while processing live audio.
The unusual lo-fi and pitch-glitching effects were literally one of a kind at the time. It came stock with 128 milliseconds of delay, and could be optionally upgraded to 256 (for a substantial fee). Like many classic pieces of audio gear, over time, the limitations or imperfections are often what create the character that people come to love. In the case of the Prime Time, RAM was expensive, so in an attempt to get the most from the least, the engineers came up with the multiply function to increase delay time at the expense of sonic quality. That limitation is what was exploited to make this a highly sought after sound, and that sound is what drove us to create PrimalTap.
View full details