Regular price
$103.00 USD
Regular price
Sale price
$103.00 USD
Unit price
per
Sale
Sold out
Radiator
Introducing Radiator, a dual drive tube input channel and EQ, based on the classic Altec 1567A tube mixer from the 1960s.
The original Altec 1567A hardware was a rack-mounted five-input tube mixer with removable transformers, a simple two-knob EQ, an unmistakable green faceplate, and a whopping 97 dB of gain. The sound, by today's standards, is colored and gritty, with a heaping helping of good old fashioned hardware noise. In its day, it was used on many early Motown hits, and found its way into the PA racks of countless churches and school auditoriums across the USA.



A Bit of History
The unmistakable green-faced Altec gear, and in particular the 1566A and 1567A, played a big part in shaping the early "sound" of Motown between 1961 to 1964. Songs by greats like The Four Tops, The Marvelettes and The Supremes went through a 1567A mixer to the massive three track recorder. Ahhh, when life was simple.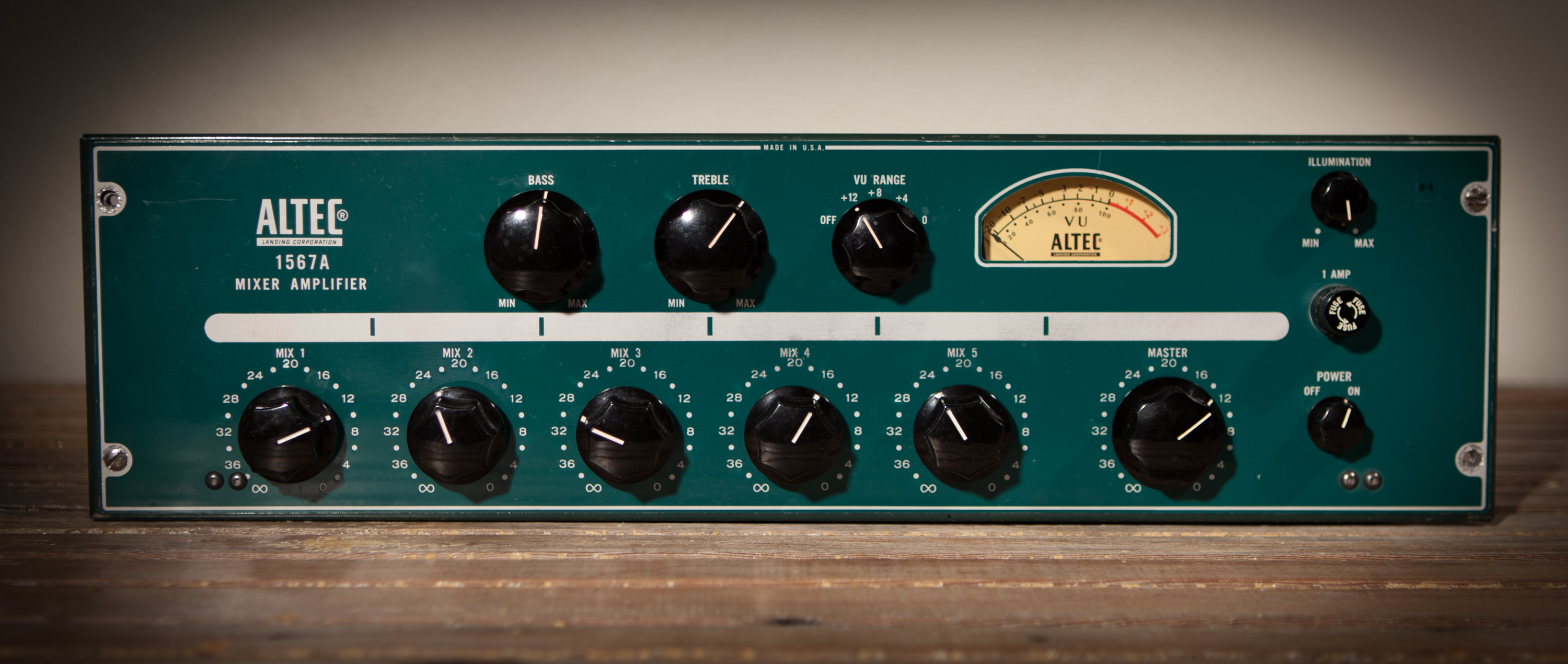 These mic preamps and mixers have a very colored warm sound and are very loud. The EQ is as simple as it gets, with one knob for bass, and another for treble. After Motown, and after much gear came and went, analog diehards began seeking out the 1566A and 1567A as inexpensive sources for real tube sound.
Motown Records Chief Enginner, Russ Terrana (shown here), used the 1567A extensively and it became part of the distinctive Motown sound. Producer Matt Wallace was a very big fan. Butch Vig and Billy Bush are also fans.
Radiator brings the classic Altec tube sound to desktop recording rigs, capturing the distinctive warmth and punch of the original hardware. Featuring the modeled bass and treble tone controls from the original unit, a mix control for easy parallel processing, and the saturation and harmonic effects of the original hardware's input and output amplifiers.
All of these different circuit elements interact, allowing a wide range of tones to be created with just a few simple knobs. Plus we let you decide if the original noise is on or off.



Computer recordists everywhere can now get the Altec tube sound – on every input channel, without the hassles of interfacing to esoteric analog gear, and at a much lower cost. Radiator also includes Little Radiator, a simpler single-stage tube pre-amp model based on the Altec 1566A hardware, the little brother of the Altec 1567A.

View full details